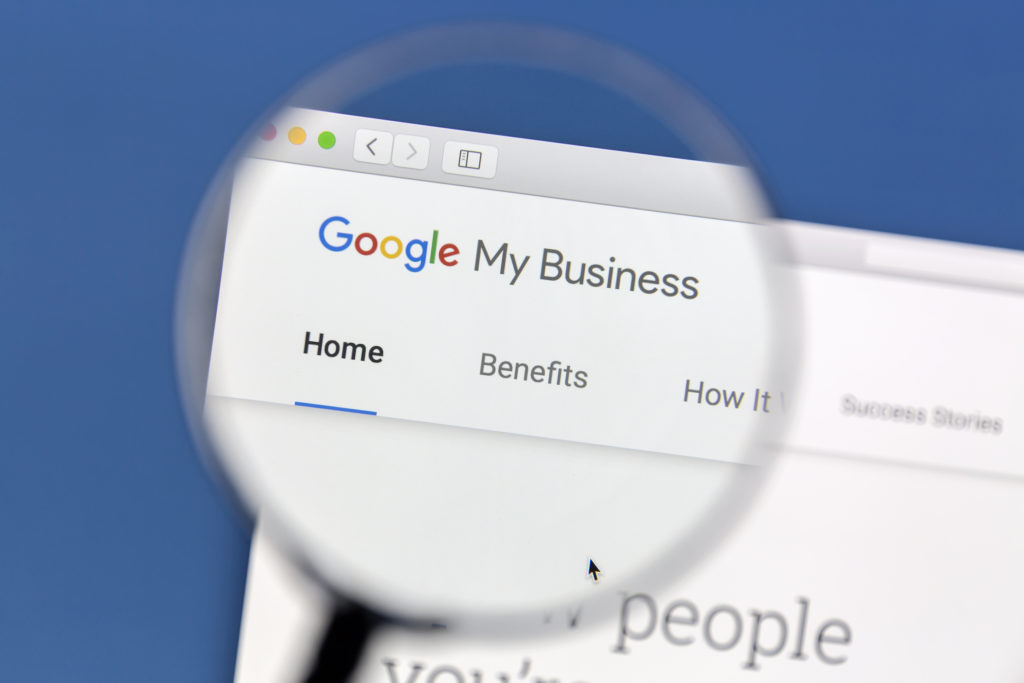 Guide for Fence Installation Pros
During the coronavirus pandemic, it's more important than ever to let customers know that you're still open for business. They can still give their properties a major upgrade without a person even setting foot inside their houses. Google My Business is a free, enhanced listing that helps signal this to anyone searching for your services on Google.
JUMP TO: Setting Up Your Account
What is a Google My Business Listing?
Google My Business adds a business-directory listing to search results, making it easy for customers to find you and get in touch. Google My Business profiles include your phone number, address, and a link to your website. You can also add helpful details like photos of past projects and promotional offers.
A typical listing includes:
Business Name
Description
Address
Hours of Operation
Phone Number
Customer Reviews
Area of Service
When viewing Google My Business on a mobile device, users could also see:
Call Button
Visit Website Button
Why set one up? The answer is simple: They help customers find you and reach you faster.
It helps Google serve your listing to searchers. Someone searching for "fence installation" in your area will see more of your information the search results. It enables them to call you right from the results. They may call you before a competitor after seeing a nice-looking photo of your last job.
Creating Your Google My Business Listing
Setting up your listing is simple. Before you get started, make sure the person following these steps is authorized to update or make changes to the listing. For example, if you adjust hours seasonally, who makes that call, and can then update the listing?
Google also has its own full walkthrough for setup. We've pulled out some of the features you'll definitely want to take advantage of.
Visit the link below to find and manage your business:
https://business.google.com/create
You'll be asked to sign up with your business email address.
Select your business from matches found on Google.
Enter your address.
If you're asked to locate your business on a map, list the service area instead. Click "I deliver goods and services to my customers." This can be defined by city or postal codes, for example. Try to be as complete as you can.
Select "Fence Contractor" as your business category.
Enter the business phone number. This should be the number that a customer would call to reach you.
Verify the Listing
This protects you from people posing as a representative of your business. You will not be able to edit your information until you verify.
Google will send you a postcard. Once it's had time to process and reach you, visit this URL:
https://google.com/business
Follow the instructions on the page and enter the code from your postcard.
Managing Your Listing
Upload Photos
One of the most high-impact things you can do is upload photos. Consider adding:
Your Logo
A Cover Photo
Shots of your recent projects

Note: When the home is identifiable, always ask the homeowner for permission first. They'll see that you take pride in your work and respect their privacy.
Encourage Customer Reviews
Let your customers know that you appreciate your feedback online. It helps build trust with new prospects. When you see reviews on your listing, be sure to respond. Thank people for leaving positive feedback.
If a customer review reports any issues, be responsive. Thank them for being honest. Ask them to give you a call and explain the situation. Communicate to them (and the rest of the world) that you're going to take care of the problem.
You're Open for Business
No matter how many years you've been in business, Google My Business helps signal to the world that it's business as usual for you. Take advantage of this easy, free listing to help your customers find and reach you, as well as showcase your work.