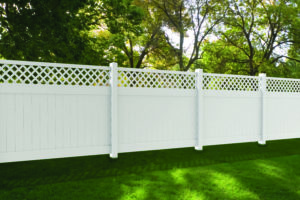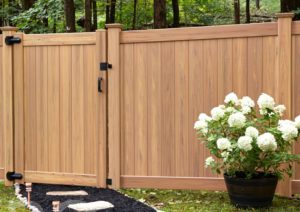 Vinyl fencing has become more popular in the last decade as technology has made the product both more durable and more affordable. Vinyl fences are a low-maintenance product that will last for years.
Brands Available:
Nobility Vinyl is a premium fencing system engineered for durability and designed for elegance.

Sharon Fence stocks several popular styles of Nobility Vinyl.

Bufftech is a recognized brand with many innovative high-end products with its Certagrain Series.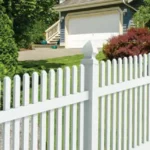 From the traditional picket fence to equestrian-style fencing, we offer a variety of styles, so you don't have to choose between style, price, and function.
Did you know that unlike their wooden counterparts, vinyl fences are a low-maintenance and durable fencing solution? Consider the longevity and strength that vinyl fences provide when exploring fencing options.
If you have questions about the specific styles we offer or want more information on vinyl fences, reach out to us by filling out the contact form or calling our office closest to you.

Why choose Nobility Fence?
Precision Engineered for High Performance
The best products start with great design from the beginning. Every detail of our fence is engineered and tested.
High Quality Raw Materials
You get out what you put in. We specify and conduct quality control on all of our raw materials to the highest standards.
Transferrable Limited Lifetime Warranty
We have great faith in the durability and longevity of the entire Nobility Fencing line, so much so, that we offer a transferrable limited lifetime warranty covering all the material and workmanship defects for you and the next homeowner. 
State-of-the-Art Manufacturing Process
Enabled by precision engineering, our high-tech manufacturing process produces superior products right here in the United States.
Authorized Bufftech Distributor